NutriAg boosts seed treatment line with VigorMax® Plus.
Toronto, Ontario – February 2nd, 2021 – NutriAg is excited to introduce VigorMax® Plus, a newly registered micronutrient seed treatment for use in Canada. VigorMax Plus which now includes, manganese and molybdenum, is part of a line of micronutrient seed treatments that provide available micronutrients directly to the seed immediately after imbibition, giving developing roots the strongest start possible. "Our new seed treatment product offers four nutrients (Zn, Mn, B and Mo) to support the early stages of crop growth that are vital for strong emergence and vigorous growth," says Dr Chris Trobacher, Director of Research and Communication at NutriAg.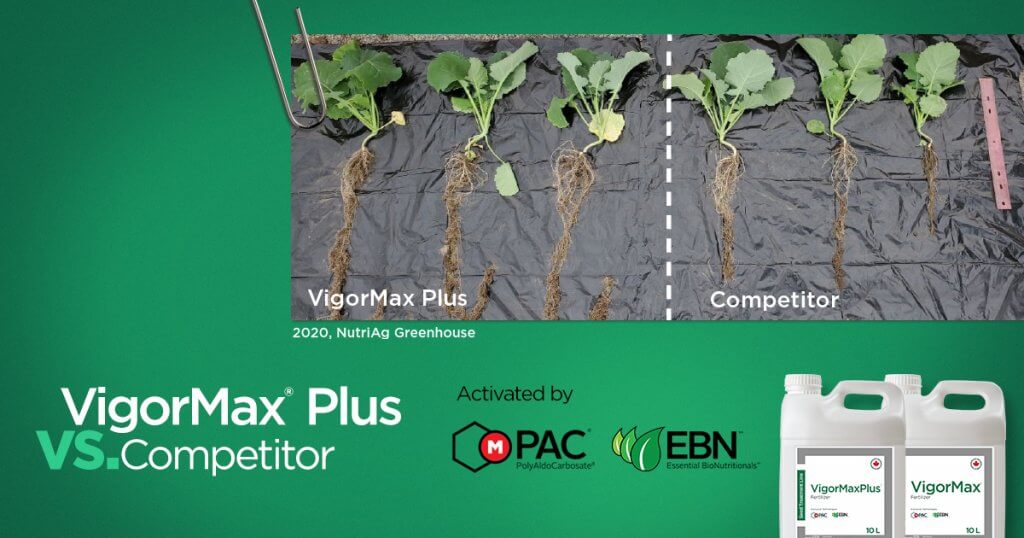 The combination of these nutrients with two of NutriAg's exclusive technologies, PAC™ and EBN™, results in a product that delivers nutrients to optimize growing conditions which supports maximum yield potential. The growth seen after applying VigorMax Plus compared to seeds with no nutrition added, and even compared to competitor seed treatments is significant.
Learn more about VigorMax Line
VigorMax Plus is currently available for sale in Canada.