Investing in the health of your crop pays off.
By harnessing exclusive PAC™ and ACE™ technologies, Alexin® fertilizer delivers a more resilient crop, ready to maximize returns.
Provides the energy and nutrition needed to increase photosynthesis, strengthen cell walls and fortify abiotic stress tolerance.
Improves abiotic
stress tolerance
The specialized compounds in ACE™ enhance abiotic stress tolerance, improve overall crop health and increase yield.
Strengthens cellular structures
Calcium strengthens cell walls and membranes to reduce physical damage.
Optimizes crop metabolism
Helps to main the optimal performance of various physiological/metabolic processes including photosynthesis, water use efficiency and nutrient uptake and transport.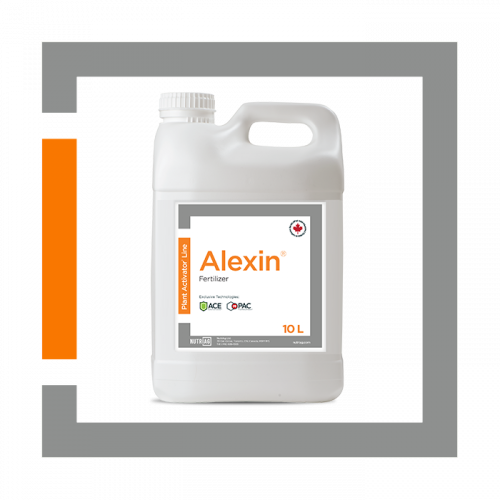 Potassium (K2O)                       8.0%
Calcium (Ca)                             2.4%
Magnesium (Mg)                       0.8% 
Boron (B)                                   0.2% 
Crop: Corn
Year: 2018
Location: Ontario
Design: Split Field
Foliar application: Alexin 1 L/ac
Application timing: applied at V5, 4 days post hail with Roundup®
Single foliar application of Alexin 4 days after a hail event increased corn yield by 25 bu/ac