Strengthen your tank mix with new FertiBoost-D™ liquid fertilizer.

This high-performance fertilizer combines an essential source of macro and micronutrients with our EBN™ technology. Our Essential BioNutritionals help to increase the nutritional content of FertiBoost-D to naturally improve conditions for growth and development. 
Ideal for corn, soybeans and wheat.
EBN technology biofortifies the nutrients in FertiBoost-D to help improve quality and boost yield in your crops. 
Contains exclusive PAC™ technology to maximize nutrient uptake and mobility. 
In the process of being approved as a tank-mix partner for Engenia® herbicide in Canada and the US.
Increased biomass over the check was observed across 8 greenhouse trials in soybeans.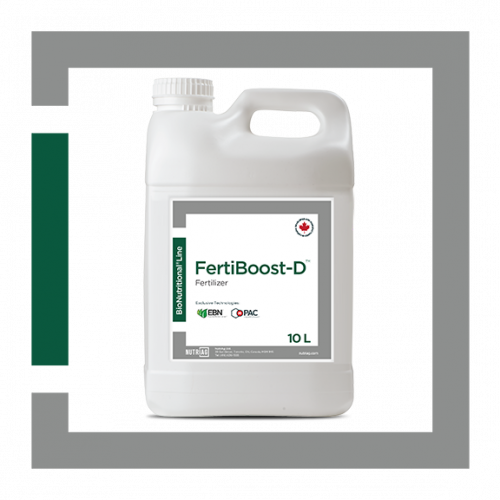 Potassium (K2O)                3.0%
Zinc (Zn)                             2.0% 
Manganese (Mn)                2.0% 

Our Essential Bionutritional complexes biofortify our fertilizers with natural metabolites to deliver superior performance by improving overall growing conditions leading to higher yields.
In corn, FertiBoost-D delivered an average yield increase of 11.3 bu/ac over the check when it was applied at herbicide timing across 8 trials in Ontario.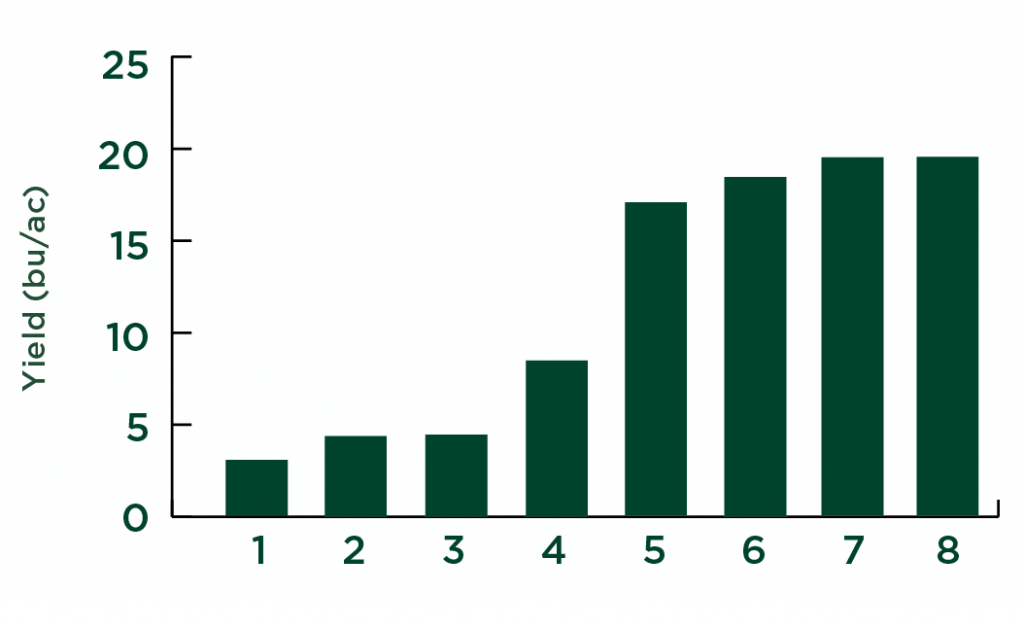 In soybeans, FertiBoost-D delivered a 4.2 bu/ac increase over check when it was applied at V3.