VigorMax and VigorMax Plus provide available micronutrients
to the seed immediately after imbibition, giving developing roots
the boost they need for the strongest start possible.
Both products contain both PAC™ and EBN™ technologies, to deliver easily metabolized, biofortified nutrition to the crop. Overall, the result is earlier root growth,
more even establishment and ultimately, higher yield potential.
EBN technology biofortifies the nutrients to help improve quality and boost yield in your crops.
Promotes early root development, even in cold soils.
Coats every seed to ensure even distribution of micronutrients across the field.
Puts crops closer to essential micronutrients to prevent deficiencies before they can get started.
PAC technology uses natural, plant-derived carbohydrates chelate essential nutrients to enhance uptake and optimize usage by the plant.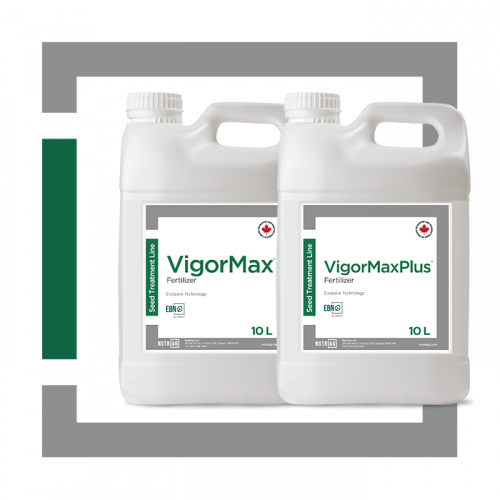 Boron ( B )                     0.5%
Manganese (Mn)            2.7%
Molybdenum (Mo)         0.25%
Boron ( B )                      0.5% 
In wheat, VigorMax delivereda 3.5 bu/ac positive yield response at 7 locations across Western Canada.
In canola, VigorMax Plus delivered significantly higher root and shoot biomass compared to a competitor seed treatment.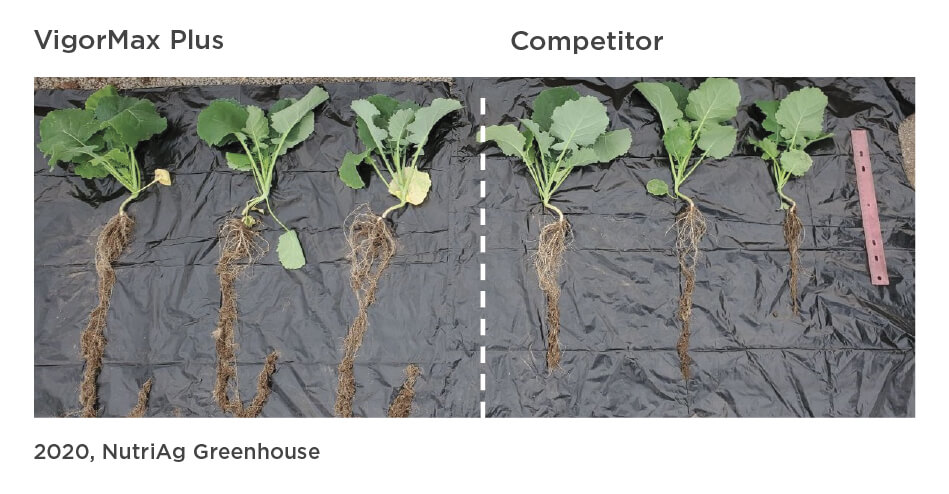 In winter wheat, VigorMax Plus delivered a 4.4 bu/ac increase over the untreated check.