Biofortify your foliar nutrition.
EBN Technology moves past traditional elemental nutrition and supplies your crop with molecular nutrition to support growth and development.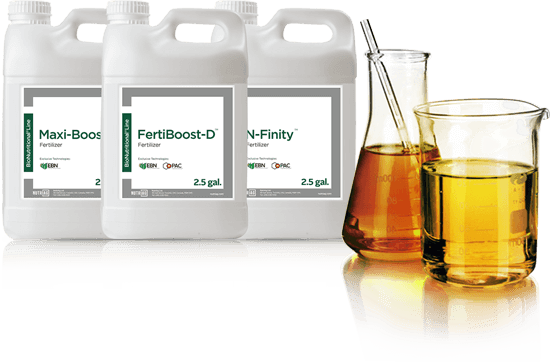 Our EBNs are carefully selected biomolecules that can be directly incorporated into growing tissues or be processed to serve as an additional energy source to meet your crop's needs.
The EBN technology in our fertilizer products include a variety of biomolecules that include: 
Cofactors, Extracts, Amines, Amino Acids, Carbohydrates, Antioxidants
The result is a variety of EBN packages that are matched
with different foliar fertilizer formulations to support early crop development
and yields at the end of the season.
In corn, FertiBoost-D delivered an average yield increase of 11 bu/ac over the check when it was applied at herbicide timing across 7 trials in Ontario.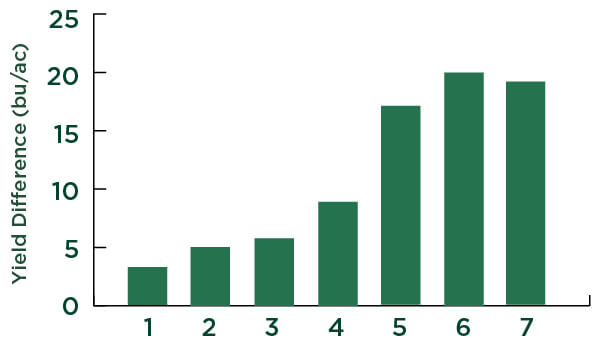 MaxiBoost + EBN was applied as a drench at transplanting in greenhouse tomatoes (1 L/ac in  500 gal/ac assuming approximately 7000 plants/ac)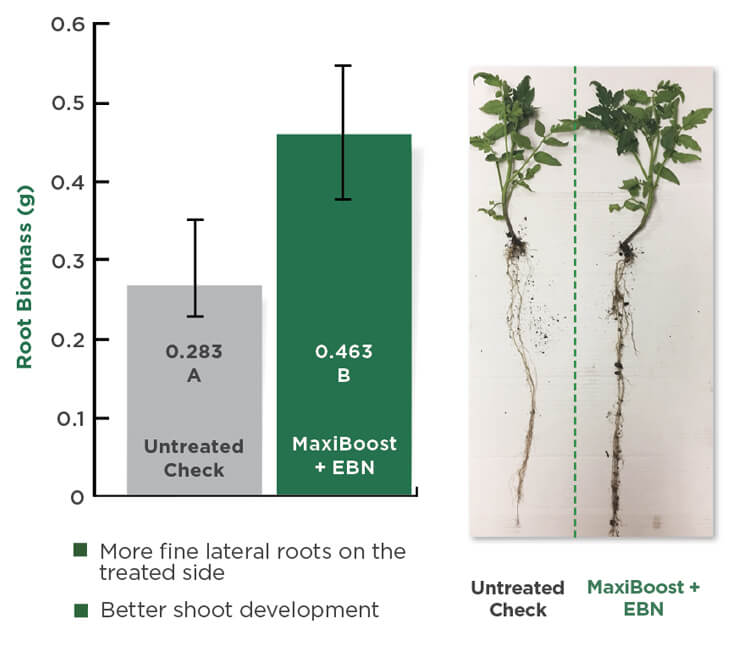 Products containing EBN Technology