Truly unique combination of copper and phosphite provides multiple modes of action, minimizing the risk of resistance.
Laminus™ technology1 uses a unique combination of copper and phosphite to enhance natural defense mechanisms, improving the crops ability to withstand stressful conditions, leading to better quality crops and increased yield.
The extremely low levels of copper reduces environmental contamination, reducing the impact on soil quality and biological activity.
BluLogic combines trusted technology with new, patent-pending innovations to deliver broad-spectrum control of several diseases in over 60 crops.
1Laminus technology refers to products that contain the active ingredient mono- and dipotassium salts of phosphorus acid.

"Our soluble copper technology delivers the same efficacy as fixed copper fungicides, but with lower levels of copper"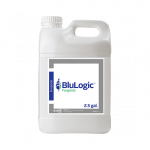 Copper (Cu) – Group 1% (1.74%)*
Phosphite – Group 33 20.4% **
1-2 qt/ac depending on crop
*1% metalic copper as copper carbonate
**Mono- and dipotassium salts of phosphorus acid.

BluLogic provides contact, systemic and translaminar activity to control several key diseases. For a full list of over 60 crops and diseases controlled, please refer to the label.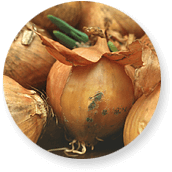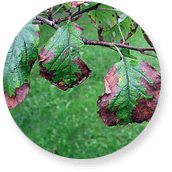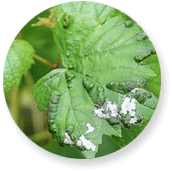 Powdery & Downy mildew
in grapes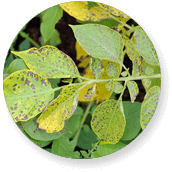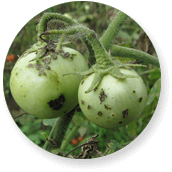 Bacterial diseases
in tomatoes
See first hand how Blulogic performed to combat diseases
like fire blight, powdery mildew and late blight.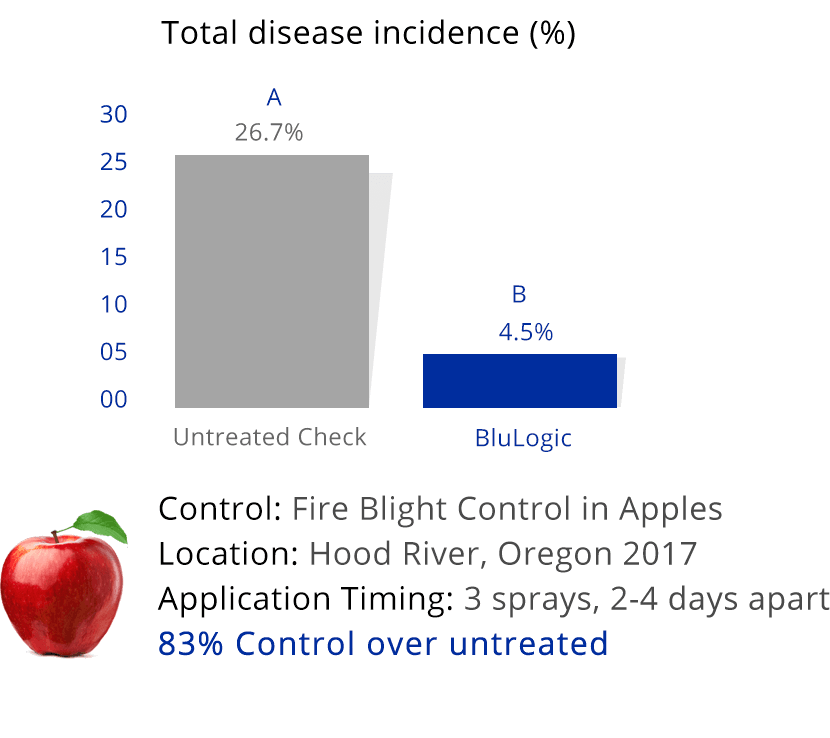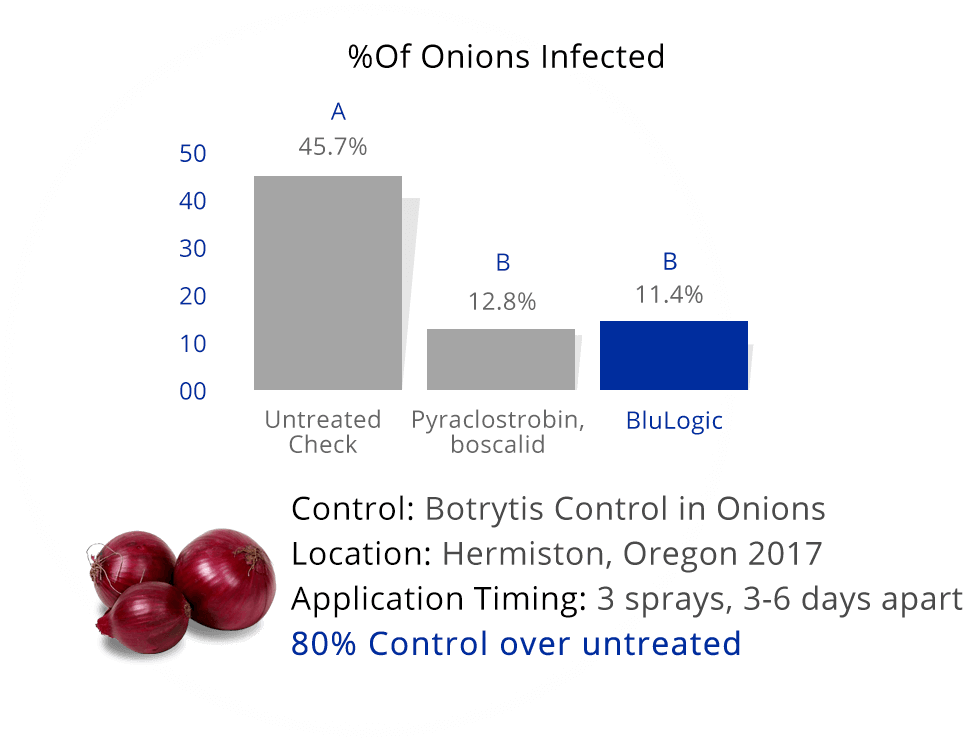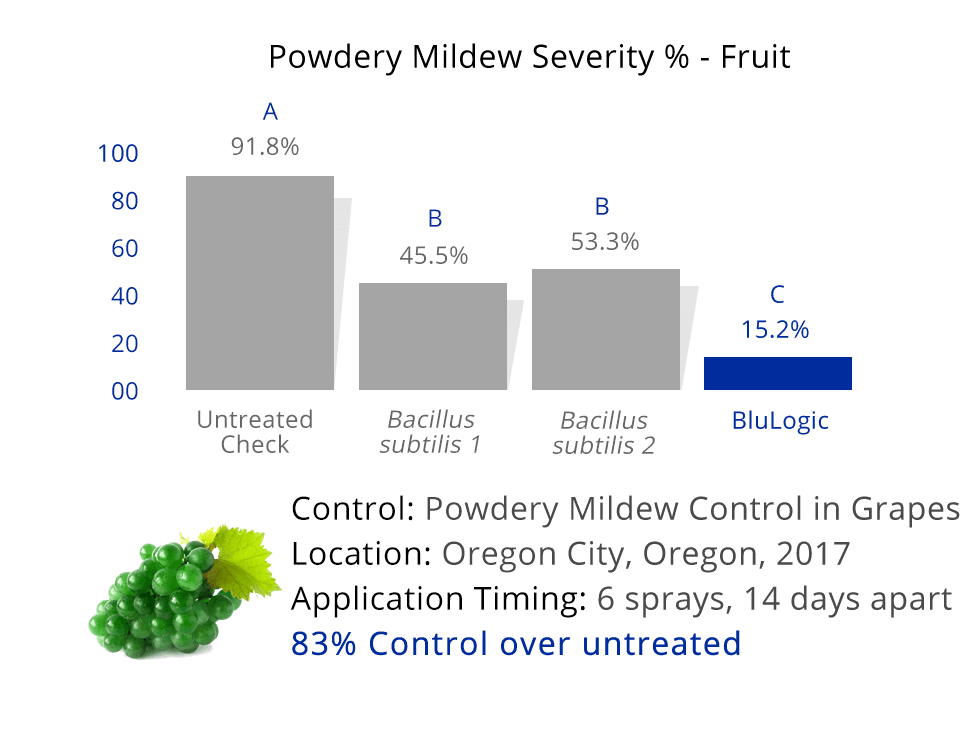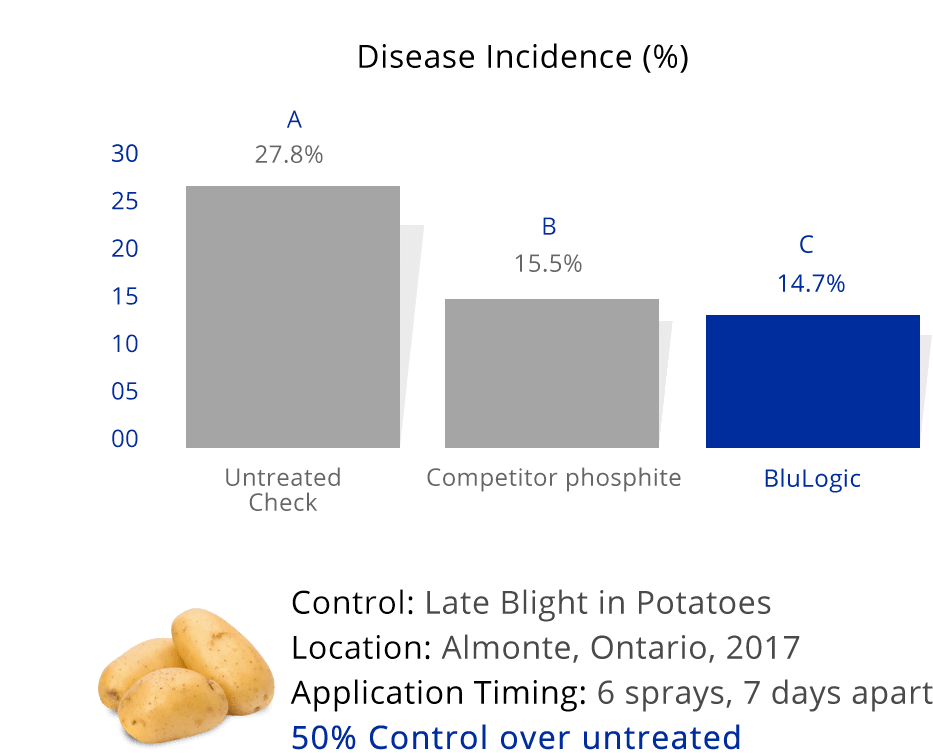 Different letter indicate significant difference, p<0.10
BluLogic is registered in the following states: