Our science-driven, field-proven technologies
efficiently deliver crop nutrition.
NutriAg has developed industry-leading technologies that efficiently deliver essential crop nutrition and improve plant growth and development. Our technologies are carefully developed and rigorously tested to ensure their safety and effectiveness.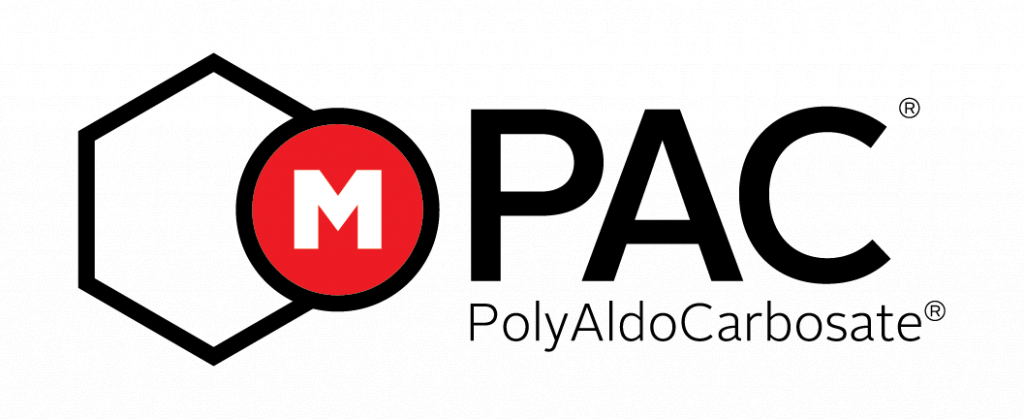 PolyAldoCarbosate® Our exclusive formulation of natural, plant-derived carbohydrates chelate essential crop nutrients to enhance uptake and optimize usage by the plant.

The unique binding process of this technology is the key to PAC foliar fertilization efficiency. Max Line
delivered nutrients help to ensure that crops reach their maximum yield and quality by penetrating the cuticle for rapid delivery to plant cells.
Learn about our PAC-activated Max Line.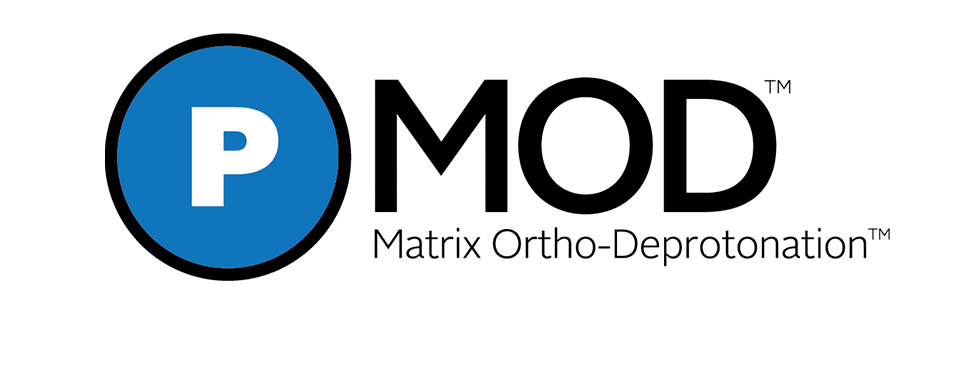 Matrix Ortho-Deprotonation™ Our exclusive formulation of natural, plant-derived carbohydrates chelate essential crop nutrients to enhance uptake and optimize usage by the plant.

MOD is the featured technology in our TruPhos Line of liquid fertilizers used to improve overall growing conditions and nutrient utilization to advance crop yield.

Learn about our MOD-activated TruPhos Line.

Active Cell Elicitor™ Our specialized compounds enhance abiotic stress tolerance,
benefit overall crop health and protect yields. 

The exceptional Active Cell Elicitor™ (ACE™) technology in NutriAg's Plant Activator Line, has been shown by independent research to help enhance abiotic stress tolerance. These products provide essential nutrition as well as ACE technology, which prepares crops for plant stress due to sub-optimal growing conditions. ACE treated crops are able to tolerate a wide range of abiotic stress, regardless of unforeseen growing conditions.
Learn about our ACE-activated Plant Activator Line.

Essential BioNutritionals
™
Our Essential BioNutritional complexes biofortify our exclusive fertilizers with natural metabolites to deliver superior performance by improving overall growing conditions leading to higher yields.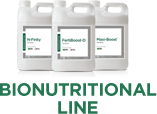 EBN Technology moves past traditional elemental nutrition and supplies your crop with molecular nutrition to support growth and development. Our EBNs are carefully selected biomolecules that can be directly incorporated into growing tissues or be processed to serve as an additional energy source to meet your crop's needs.

Learn about our EBN-activated BioNutritional Line.


Bioactive Organic Soil-Microbes
™
Our inoculants utilize exclusive Bioactive Organic Soil-Microbes to enhance nitrogen fixation, phosphate solubilization, micronutrient availability and crop-stress tolerance, maximizing yield potential.  

The BOS™ line of dual strain inoculants contain unique bioactives that go well beyond your typical product to maximize yield potential from start to finish. It begins with the dual strain of Rhizobium, and an exclusive Pseudomonas soil microbe for multiple yield-boosting benefits. All of the microbial strains used in BOS inoculants are native to North American soils.

Learn about our BOS-activated BOS Line.

Enviro AldoCarbosate
™
An organic form of NutriAg's natural plant-derived carbohydrate technology delivers highly effective crop nutrition.  

EAC is NutriAg's proprietary, natural plant-derived chelation technology used in a wide variety of products. To successfully foliar feed, fertilizers must be true solutions. They are often in the form of salts or chelates. Salts are not ideal because of the potential to burn the crop. Using chelates to form true solutions is a more effective and safe way to foliar feed. Chelates can come from many sources and they differ in their efficiency for foliar application. Simple, plant-derived carbohydrates chelate nutrients to deliver easily metabolized nutrition to the crop.
Learn about our EAC-activated Enviro Line.

Plant Growth Enhancer
™
Our unique combination of plant growth stimulants work together to optimize crop development.  

The exceptional technology in the Terra Line makes these products highly effective as both foliar fertilizers and as additives to most liquid starter fertilizers, side dresses or transplant water solutions.
Learn about our PGE-activated Terra Line.

Laminus
™
Our Laminus technology improves crop-stress tolerance, thanks to a unique combination of copper and phosphite. (USA only)  

BluLogic fungicide is a next generation, totally soluble, liquid copper-phosphite fungicide, unlike any other on the market. BluLogic provides contact, systemic and translaminar activity to control several key diseases, including: Botrytis in onions, Late blight in potatoes, Fire blight in apples, and Bacterial diseases in tomatoes.

Learn about our Laminus-activated BluLogic.

Methylobacterium Organophilum
™
Proprietary formulation technology with a specialized plant growth promoting bacterium. (Canada only)

M-BOS was developed by combining NutriAg's proprietary formulation technology with the plant growth promoting bacterium, Methylobacterium organophilum. Applied as a seed treatment, in furrow, or foliar spray, M-BOS has shown to increase tolerance to abiotic stress and accelerate growth rates which ultimately results in greater marketable yield.

Learn about M-BOS.